DesignRepublic for Ukraine
Without even a blink, DesignRepublic offered to create the visual identity of Impact Ukraine, when founder and INSEAD classmate of Francis, Elena Parker reached out for help.
Impact Ukraine is founded in no time to:
1) ensure immediate relief (by putting cash directly in hands of people who need it most),
2) help drive business flows in Ukraine wherever possible
3) recruit people in Ukraine and refugees.
Visit the website www.impact-ukraine.com to donate directly, to become a partner or to post a job.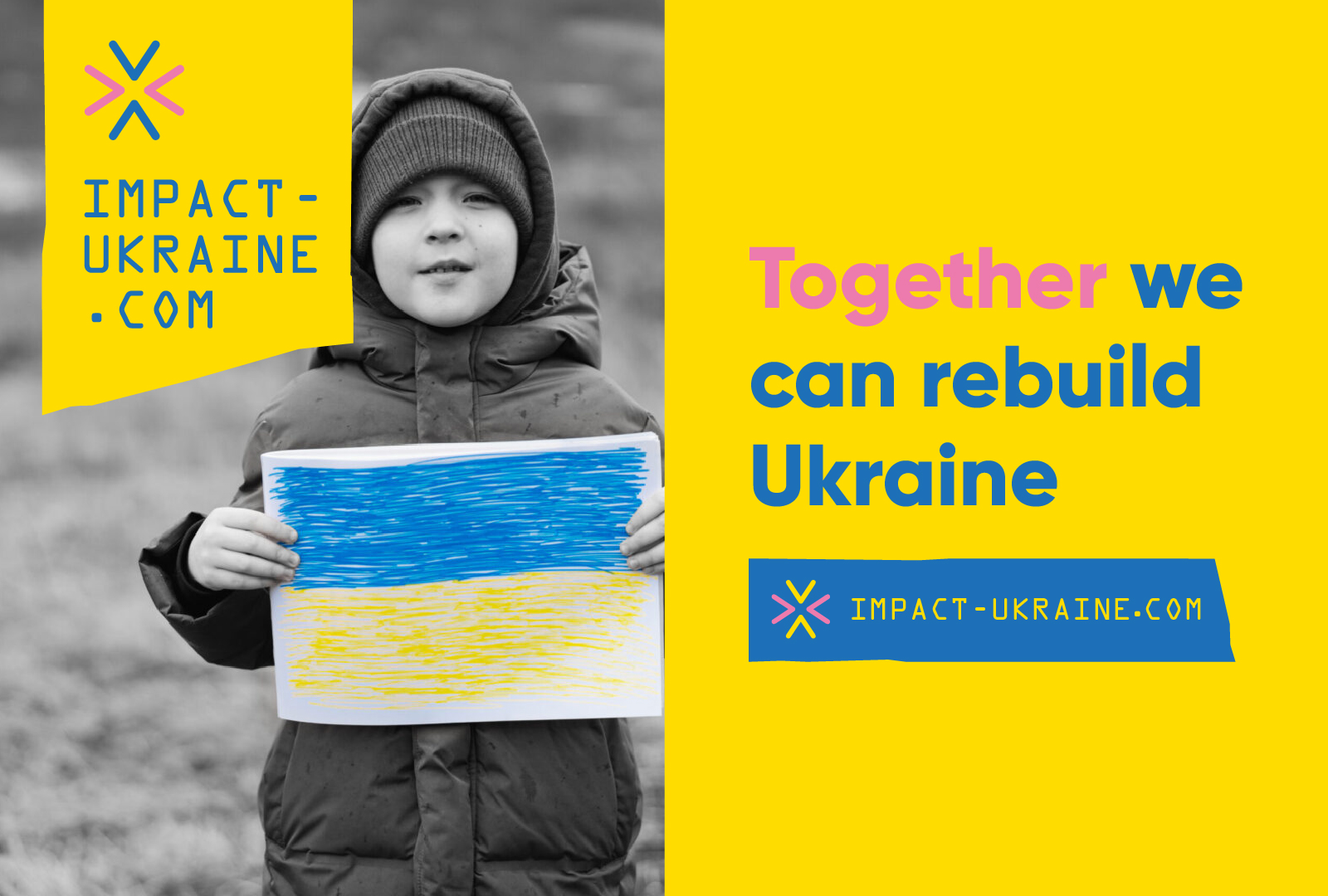 DesignRepublic created a visual identity which is immediately recognizable, easily implementable and with an element of hope. Great to participate in an initiative which really can make a difference in people's lives, and lets hope this nightmare comes to an end soon.