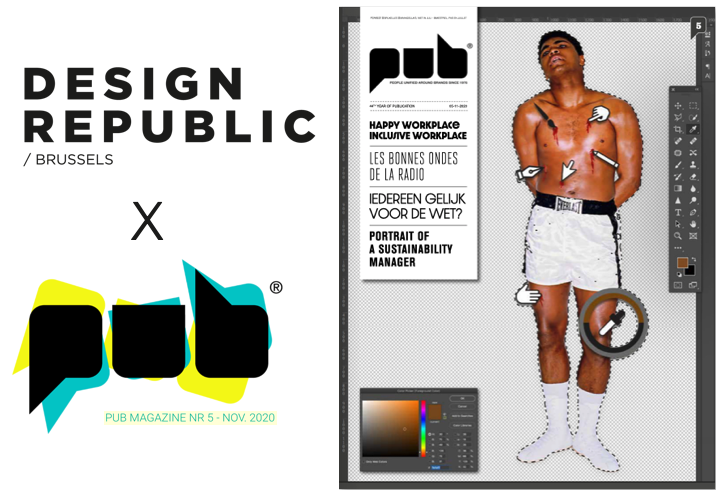 Behind the scenes of DesignRepublic
10 Nov 2020 – Francis
In this months edition of PUB magazine (People Unified around Brands) an interview with the co-founders of DesignRepublic is published. How it all started more than 10 years ago, how the customer base evolved, how the team grew and how 1,5 years ago management changed from 1 to 2 active partners.
We are especially happy to see the interview is published in this issue around diversity: as this is what we want DesignRepublic to be: an inclusive place where everybody can be her/himself, where team members are empowered and can grow, where different opinions are appreciated, where diversity is a non-issue, a place where we work hard to get results but at the same time feel at home.
The article is in Dutch and the French version you can find in the following link: https://pub.be/fr/la-confiance-a-plus-de-100/
THX Wim for the nice interview.